One thing that irritates me is seeing bits and pieces of leftover wrapping paper in my closet. The pieces are usually too small to wrap most gifts, but too large to throw away. Luckily, it can be repurposed and upcycled into other things.
If you think repurposing wrapping paper is ridiculous, consider this: most of it is not recyclable because it has wax, glitter, or other decorations that may contaminate other recyclable paper. When this happens, the recycling plant must send the entire batch to the landfill.
So, what can you do with it? You can make Christmas ornaments, but why not make something else! If you're wondering what else to make with it, then here are some ideas:
Confetti by One Good Thing:
Paper beads by Mum in the Mad House:
Paper pinwheels by Celebrate Always:
Paper crowns by Compost and Cava: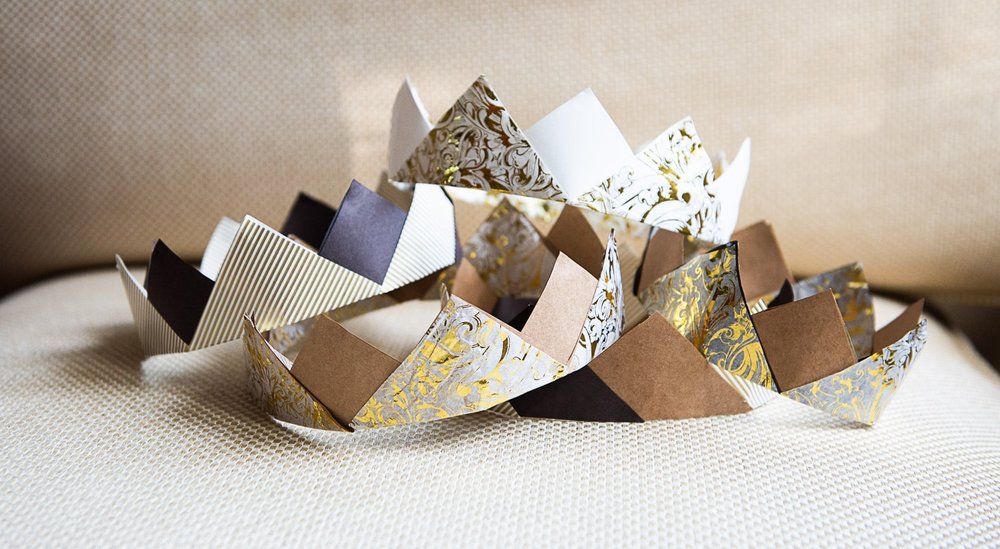 Gift bag by Hello Sandwich:
Origami gift boxes by We Are Scout:
Placemats by Oleander + Palm:
Medicine cabinet liner by In My Own Style:
Tray liners by Thoughtfully Simple:
Wallpaper by The Homes I Have Made:
Decoupaged stool by The Craftables:
Looking for more ways to upcycle your paper? Click here for some ideas.
I love hearing from you! If you have any comments or suggestions, please post them in the Comments section below.
Happy crafting!
Spinster Simone 🙂