I love tassels. They are inexpensive, easy, and fun to make. Plus, they are a colorful accent to many items.
Tassels are also wonderful focal points for necklaces and earrings. They can be used in mala jewelry, or they can be used for more casual styles.
If you choose to make your tassels, there are a variety of methods. You can use a fancy tassel-making tool, a fork, a DIY contraption, or your hands.
Beaded tassels are very beautiful, but they are not easy to make. Therefore, I decided to feature tassel projects using thread, yarn, or fabric since these are easier to make.
If you want to make beautiful, boho items using tassels, here are some of my favorites:
Dandelion bouquet by Bren Did:
Hula tassels by Damask Love: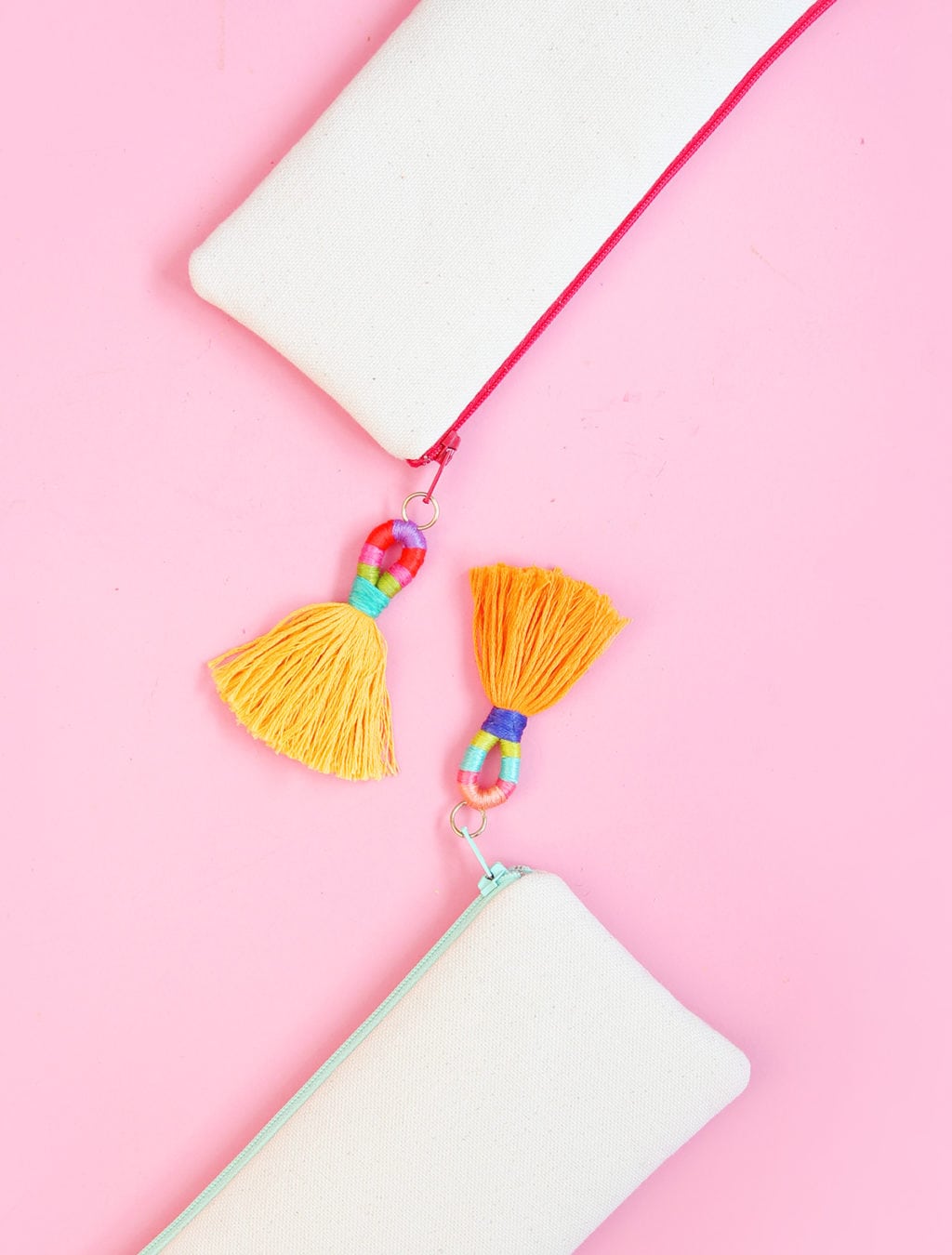 Braided tassel earrings by Mary Martha Mama:
Wooden tassel bracelet by DIYs:
Tassel necklace by Chic Everywhere:
Fabric tassel bag by A Beautiful Mess:
Tassel throw by The Heathered Nest:
Tassel blanket by Tell Love and Party:
Do you love tassels? Do you make them or buy them? Share your answers in the Comments section below.
Happy crafting!
Spinster Simone 🙂
Note: Spinster Simone has no affiliate relationship with any of the brands/bloggers listed above. Please refer to our disclaimer for more information.