I like having live flowers in my home. They add color and beauty to my space. However, they don't last.
Fortunately, paper flowers are a beautiful alternative. They don't cost a lot of money to make. Plus, they can be recycled with paper waste when they fall apart.
They can be made with a variety of materials such as tissue paper, crepe paper, craft paper.  The possibilities are endless – just use your imagination!
If you want to make paper flowers, here are a few projects that you may like:
Paper Marigold by Jennifer Maker: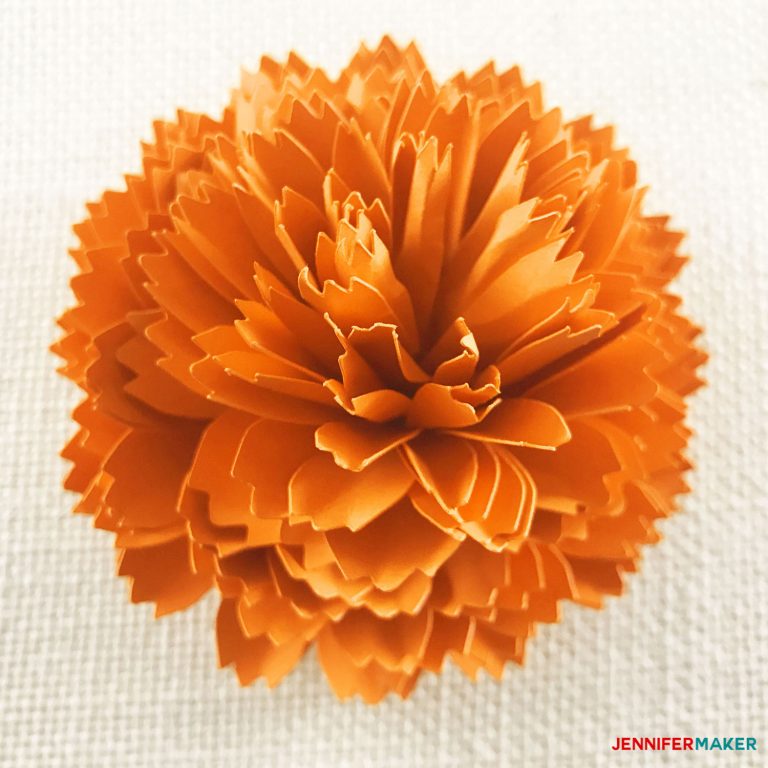 Tissue Paper Flower Garland by A Subtle Revelry:
Accordion Paper Flowers by DIY Candy:
Paper Flower Garlands by Lucy Akins for eHow:
Printer Paper Peony by Dreamy Posy:
Beginner Crepe Paper Parrot Tulips by Lia Griffith:
Paper Daisy Backdrop by The House That Lars Built:
Do you like making paper flowers? How do you make them? Please post your answers and comments below.
Happy crafting!
Spinster Simone 🙂
Note: Spinster Simone has no affiliate relationship with any of the brands/bloggers listed above. Please refer to our disclaimer for more information.